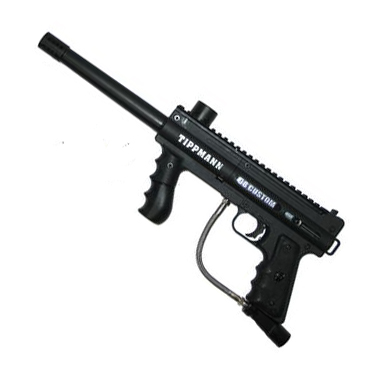 Tippmann 98 Custom Paintball Gun
Very durable semi-automatic paintball marker. Easy to use, fast-firing, and accurate paintball gun.
The Tippmann 98 is a great mix for a hardy novice or a competitive tournament. Its simple design makes it easy enough for somebody playing for the first time while its speed and accuracy make it very competitive with any paintball gun.