We don't own or maintain any paintball fields. There are many free paintball fields near Rexburg and throughout Southeast Idaho.
Find a Field

Play paintball when you want, how you want, and where you want. Simply reserve, pickup, play, and return. Rentals are good for 2 days.
Get Started

Great prices without the extra fees. We fill within 0.2 oz of capacity every time. or it's free. If we ever run out filling your tank, the next one is on us as well.
Get Pricing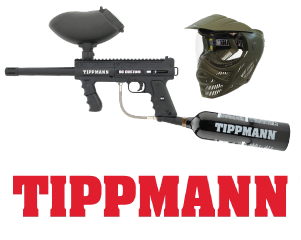 Reliable Tippmann Paintball Gear
Tippmann 98 paintball gear is competitive at almost any level. Whether you're new on the field or a seasoned veteran, the semi-auto Tippmann 98 Custom is easy to use, fast-firing, accurate, and proves to be the most reliable gun in the game.
View Rentals
Our Customers Are Our Team
I've got about 10 markers and a lot of tanks so it can get kind of spendy. I called them up and he filled up all my tanks no hassle. Even helped fix a few of my tanks that weren't working right. There's no nickel and dime charges for every little thing like most places. This makes paintballing much more affordable. I recommend xtreme outdoor to anyone that goes a lot or just wants to try it out for the weekend.
I paintball a ton in the Rexburg area and have everything but a CO2 fill station. I have had my CO2 filled at every place in the area. I have used XOR to fill my tanks, and its the best place I've found within 80 miles. For the Rexburg & Idaho Falls areas [Xtreme Outdoor] is the best priced and I always get the quality of CO2 fill that I am looking for. Whether you have your own gear or not [Xtreme Outdoor] will give you great service at a great price.
Want to improve your game or even just mix it up a little? Check out our reference section for everything from how to play and basic rules to game ideas, hand signals, and tactical tips, and of course, a FAQ.
Learn More