We don't own or maintain any paintball fields. There are many free paintball fields near Rexburg and throughout Southeast Idaho.
Find a Field

Play paintball when you want, how you want, and where you want. Simply reserve, pickup, play, and return. Rentals are good for 2 days.
Get Started

Great prices without the extra fees. We fill within 0.2 oz of capacity every time. or it's free. If we ever run out filling your tank, the next one is on us as well.
Get Pricing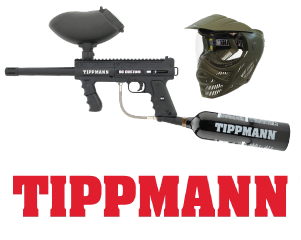 Reliable Tippmann Paintball Gear
Tippmann 98 paintball gear is competitive at almost any level. Whether you're new on the field or a seasoned veteran, the semi-auto Tippmann 98 Custom is easy to use, fast-firing, accurate, and proves to be the most reliable gun in the game.
View Rentals
Our Customers Are Our Team
[Xtreme Outdoor] was fast, easy, and inexpensive. it was very convenient, service was great, and I will use it again
best in town. will use [xtreme outdoor] all summer
Want to improve your game or even just mix it up a little? Check out our reference section for everything from how to play and basic rules to game ideas, hand signals, and tactical tips, and of course, a FAQ.
Learn More