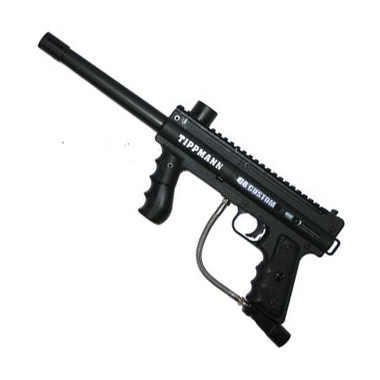 Tippmann 98 Custom Platinum
Used gun previously used for rentals.
Product is Out of Stock but can be ordered upon request.
The Tippmann Model 98 Custom Platinum is the newer model with a 3 piece frame and picatiny rail. In good working condition. Sold with a VL style 200 round hopper.