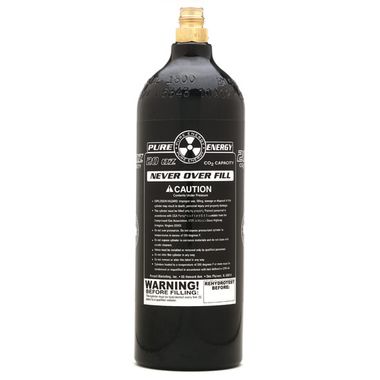 20oz CO2 Tank (FULL)
Quality CO2 tank with a warranteed pin valve. Price is for a full tank.
Product is Out of Stock but can be ordered upon request.
Get a high quality Empire Aluminum CO2 Tank, the most trusted name in paintball tanks!
Empire CO2 Tanks are the highest quality CO2 tank in the game! Empire tanks have a 3 yr. warranty from the manufacture on the pin valve. These Co2 tanks will fit all paintball guns (except those that require 12g cartridges). Please refer to your marker's owner's manual first to ensure the marker is compatible with CO2.
Empire Aluminum CO2 Tank features:
Aluminum vessel
Brass pin valve
5 year hydro date
This price is for a FULL canister.