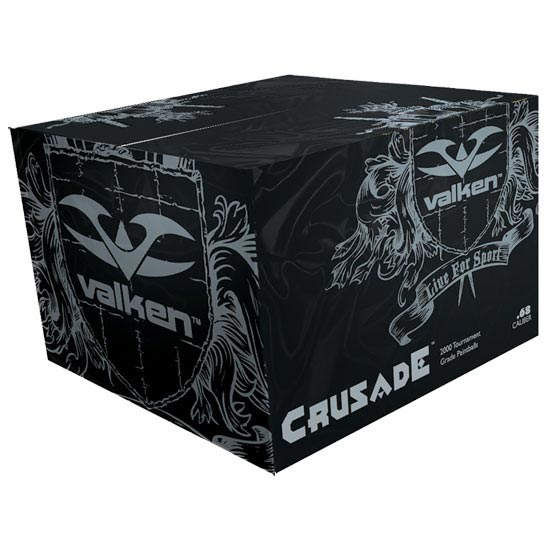 Valken Crusade Paintballs - 2000 Count
2000 Rounds of Valken Crusade Paintballs
Product is Out of Stock but can be ordered upon request.
Crusade is a mid-level ball designed to work in all conditions and terrain. Crusade marks well enough to be used at tournaments, but the shell is strong enough to shoot through brush, making it great for speedball or woodsball.
Made of 100% PEG, safer for the environment than oil-based paintballs.
Available in:
Blue/Blue Shell, Neon Blue Fill
Green/Green Shell, Neon Green Fill
Orange/Orange Shell, Neon Orange Fill
Yellow/Yellow Shell, Neon Yellow Fill